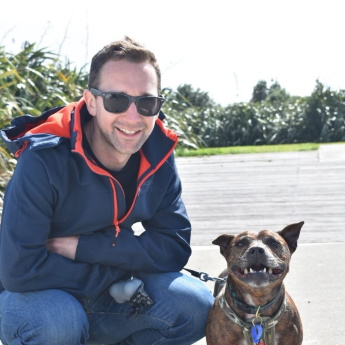 Ian Rayns
Principal Engineer at Xero
What's a piece of advice you wish you received (and followed!) earlier in your career?
Teaching others to fish (not literally). Although I'd mentored grads early in my career, I hadn't fully appreciated the power of teaching others in the team regardless of their level of experience. It's often too easy to carry on with what you're good at when amongst the weeds, but I found a real sense of pride empowering others to tackle pieces of work I would have previously tackled.
Which project (personal or professional) have you had the most fun with lately?
During lockdown our dog's food was out of stock everywhere. Bored one day I set up a Lambda function to check online stock levels and to send me an email when it was back in stock. Recently, a colleague mentioned that he was getting up at 6am to book on a gym class a week in advance, and if he didn't book it straight away he'd miss out. The Lambda function has been resurrected and will be booking his gym classes shortly =D
Which (possibly less well known) software/gadget/plugin/etc is something you couldn't live without and that you'd recommend to others?
A tool called Batect. It's developed and maintained by a lead engineer from Thoughtworks, and everything docker compose could have been. If you build and work with containerised applications, you'll find this invaluable. There's no more 'it works on my machine' because all build and test steps run within containers, meaning all that's required is Docker to be installed on the host's machine. Another awesome benefit is that CICD pipelines become extremely lightweight as it executes a series of batect commands - exactly the same as what's ran on an engineer's machine.